Our Team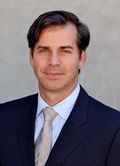 Tom Burwell
Marketing and Sales Director
650-365-5341 ext 237
thomas.burwell@redwoodmortgage.com

Tom joined Redwood Mortgage full-time in 2007. Prior to joining Redwood's Investment Department he worked in our loan department, managing mortgage accounts and as a member of the Loan Committee that performs underwriting evaluations. Tom is no stranger to the mortgage industry. As one of the sons of Russ Burwell, our founder, Tom was exposed to the business at an early age. Tom earned a BA in Economics from the University of California, at Davis and became a licensed Real Estate Agent. He worked at Wells Fargo Bank for six years in New York City and Beverly Hills as a mortgage consultant and specialized in the builder division of Wells Fargo for the Los Angeles region. Tom was consistently recognized as one of Wells Fargo's Top 10% Producers. Tom was actively involved with the development and approval of Redwood's latest offering, Redwood Mortgage Investors IX, LLC. As Director of Marketing and Sales Tom is responsible for all aspects of the marketing of Redwood Mortgage Investors IX, LLC. He also assists advisors with meetings and participates in broker dealer national conferences.

Tom is a member and actively involved in the Financial Planning Association in addition to the California Mortgage Association.

Tom and his wife enjoy raising their 10-year-old daughter, 5-year-old and 4-year-old sons and their youngest daughter who recently turned 1 years old. Tom also plays golf and tennis in his spare time. As a former ATP Touring Tennis Professional and three-time All-American, he still enjoys competing in statewide tournaments.

---
Tim Jones
Manager - Investor Operations and Servicing
(800) 659-6593 or 650-365-5341 ext. 239
tim.jones@redwoodmortgage.com


---